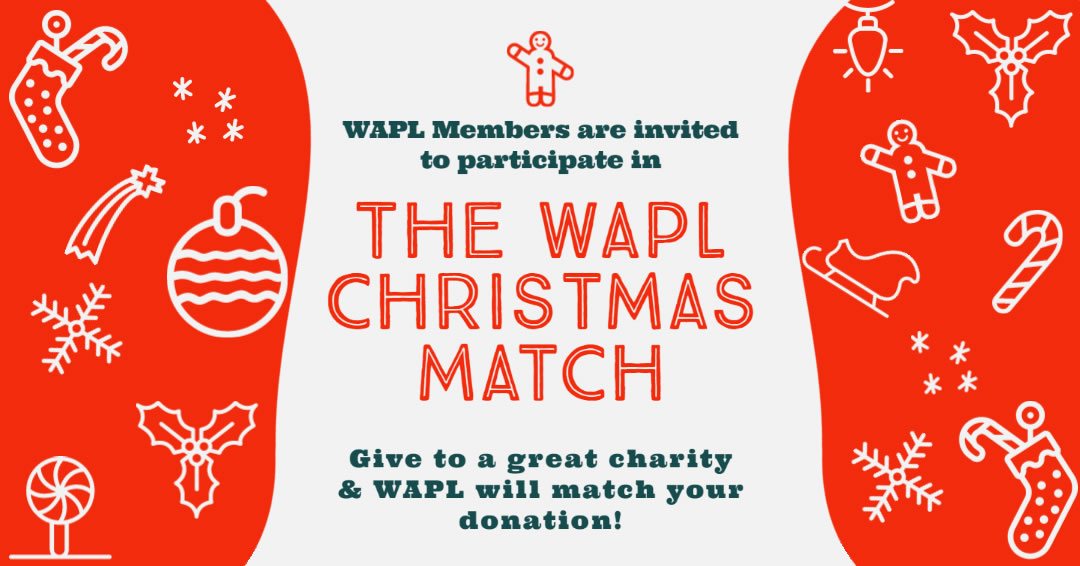 WAPL encourages WAPL Members to participate in the WAPL Christmas Match!
Select the charity of your choice from the options below and make a donation. WAPL will match your donation! **
We have received $1,000.00 in donations so far and have an additional $1000 available for matching funds.
Thanks to everyone who has donated thus far!
---
How It Works: **
1) Make your donation
2) WAPL's total match donation will not exceed $2,000 collectively between the dates of 12/14 and 12/30/2020
3) Email proof of your donation to Katie Schwieger at
This email address is being protected from spambots. You need JavaScript enabled to view it.