8th Annual Gene R. George Memorial Golf Tournament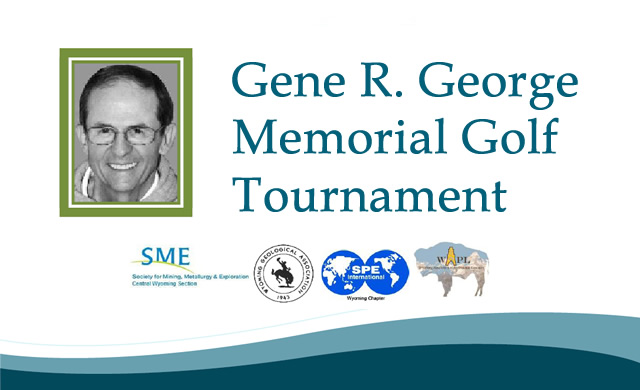 Friday, June 14, 2019 1:00 PM
Tournament Format
Held at 3 Crowns Golf Course, Casper, Wyoming
Registration begins at 12:00 pm, Shotgun start at 1:00 pm.
4 Man Team Scramble, individual registrations welcome!*
* In an effort to accommodate those without a team, we will gladly accept individual registrations and place you on a team.
Tournament Costs/Extras
Entry fee: $125 per person
Team mulligans and 'throw the ball' available for purchase at registration
Raffle Prizes
The infamous Rock Hammer putter
Please pay prior to the registration deadline of June 11th, but we will have a booth available at registration. All payments shall be made to the WGA (contact Bri in the office @ (307) 237-0027 for credit card orders and other payment options).
Download the Registration Form

ALL PROCEEDS TO GO DIRECTLY TO SCHOLARHIP FUNDS. PLEASE HELP OUR FUTURE SCIENTISTS, ENGINEERS & LANDMEN OUT!!