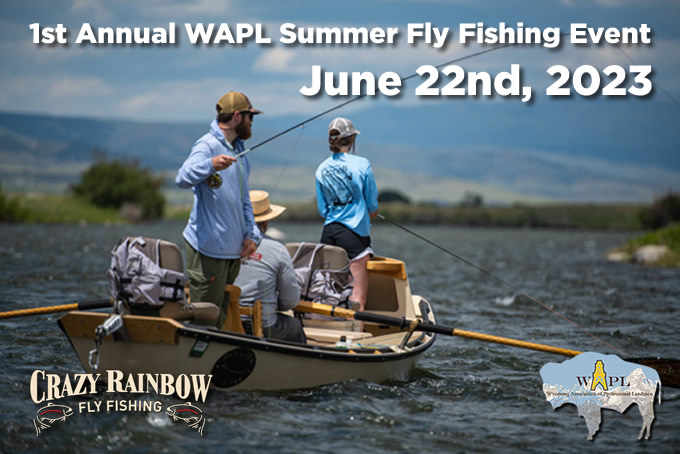 Attention 2023 Anglers:
Meet at Crazy Rainbow Outfitters at 7 am.
Address: 13800 WY-220, Casper, WY 82604
Breakfast Burritos and Coffee provided by J.P. Morgan Private Bank.


This event is at capacity - if you are interested in attending contact Adam Sarvey to be placed on the waitlist.
Full Day Float Trip for 2 Anglers Per Boat. Lunch & Non-Alcoholic Drinks Provided
$300/per person for WAPL Member or $325/person Non WAPL Member.
Fishing Equipment Provided If Needed. No Experience or Skill Required
Prizes for Biggest Rainbow, Brown & Cutthroat Trout Caught
*SPACE IS LIMITED.
Contact Adam Sarvey for more information. This email address is being protected from spambots. You need JavaScript enabled to view it.
Event Sponsorship Opportunities Available!
Attendees should tip guides on top of registration fee. (Typically $40-50 / person.)