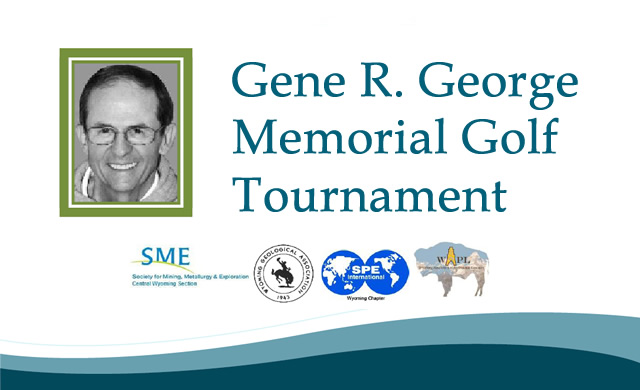 Friday, June 24, 2022 1:00 PM
Tournament Format
Held at 3 Crowns Golf Course, Casper, Wyoming
Registration begins at 11:030 pm, Shotgun start at 1:00 pm.
4 Man Team Scramble, individual registrations welcome!*
* In an effort to accommodate those without a team, we will gladly accept individual registrations and place you on a team.
Tournament Costs/Extras
• Team mulligans and 'throw the ball' available for purchase at registration
- $10/per person, Max 2 of each
• Hole prizes (longest drive, longest putt, etc), raffle prizes and silent auction
• The infamous Rock Hammer putter – all players must use this on #9.
• Please pay upon registration. Please make all payments to the WGA- Contact Brandy in the office @ (307) 237-0027 for credit card orders and other payment options).
• All proceeds go directly to SME, SPE, WGA and WAPL scholarships to support our future scientists!
Please email completed forms to This email address is being protected from spambots. You need JavaScript enabled to view it.
or snail mail completed forms to WGA, P.O. Box 545, Casper, WY 82602.
General information:
• Email - This email address is being protected from spambots. You need JavaScript enabled to view it.
• Phone - Graeme Finley: 307-247-1454 or Dayton Lewis: 307-267-6828