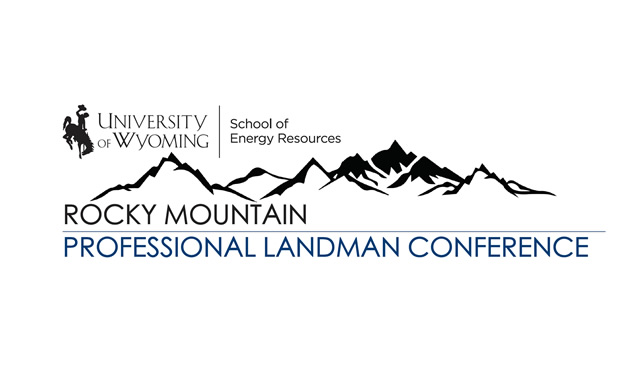 The UW School of Energy Resources is pleased to host the Rocky Mountain Professional Landman Conference. The forum seeks to bring together industry professionals and PLM alumni in the rocky mountain region to showcase the esteemed profession, and discuss career paths & opportunities for future graduates.
The Rocky Mountain Professional Landman Conference will be held at the UW Conference Center at the Hilton Garden Inn | 2229 Grand Ave, Laramie, WY 82070
To pre-register for the event, please visit: http://www.uwyo.edu/ser/events/conferences/plm-conference/plm-conference.html
- Prior to the conference, there will be a networking reception (Thursday, May 4, 2023) from 6:00 PM to 8:00 PM at the Energy Innovation Center. The reception is open to all and it is encouraged to attend this in conjunction with the conference. Appetizers and drinks will be provided and building tour(s) of the Energy Innovation Center will be available. It will be a great chance to network with the UWPLM students and other professionals.
- The conference has been accredited for 4.5 RL, RPL or CPL recertification credit(s) (CEU), and 0 CPL/ESA, and/or 1 Ethics credit(s) (CEU Ethics), for a total of 5.5 credit(s). Number of credits accredited for 100% participation in this educational program.
- The conference has been approved for continuing legal education credits with the Wyoming State Bar Association. It has been approved for: 5.00 General credits, including 1.00 Ethics credits.
Contact Christine Reed at This email address is being protected from spambots. You need JavaScript enabled to view it. with questions.
Event Schedule
UW Conference Center at the Hilton Garden Inn
2229 Grand Ave, Laramie, WY 82070