The 2020 WAPL Annual Meeting was held online this year. If you were not able to join us on Zoom we will be sending the link out to members in the next newsletter.
You can also download these powerpoint presentations to catch up on the information discussed.
2020 WAPL Annual Meeting Presentations: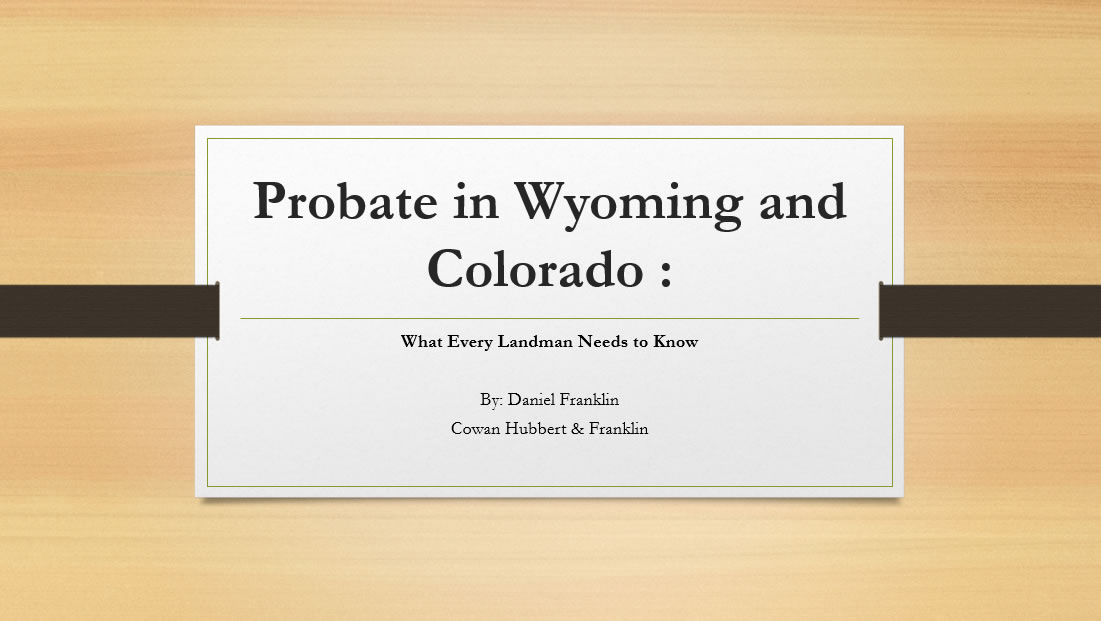 Probate in Wyoming and Colorado
What Every Landman Needs to Know
By: Daniel Franklin, Cowan Hubbert & Franklin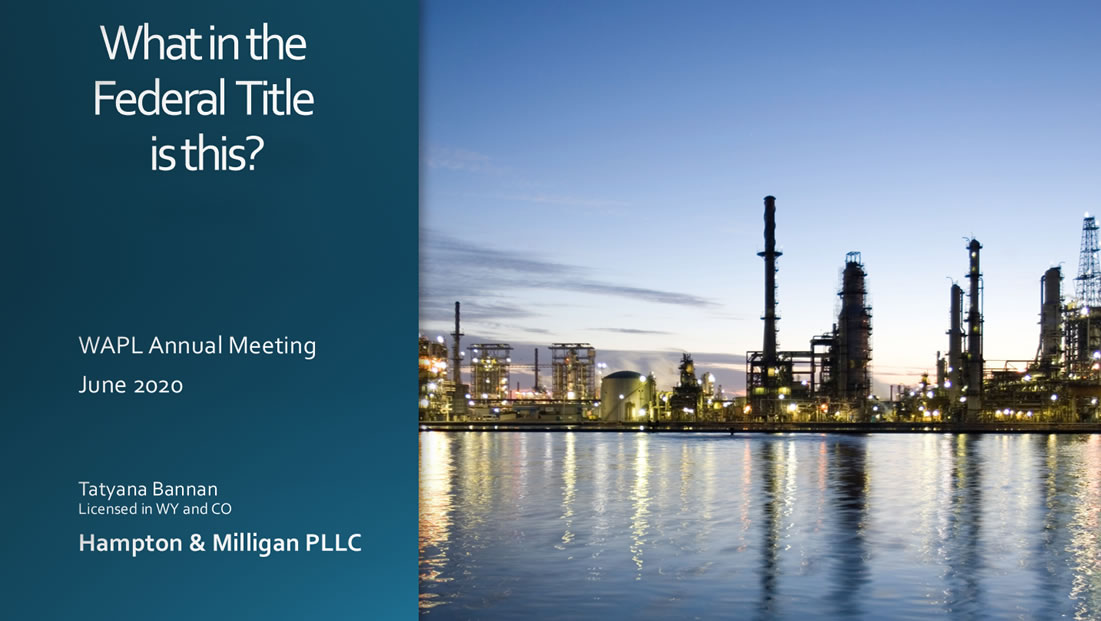 What in the Federal Title is this?
WAPL Annual Meeting, June 2020
By: Tatyana Bannan, Hampton & Milligan PLLC